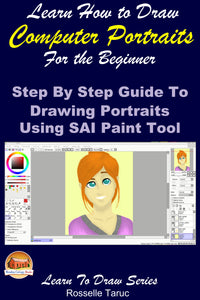 Table of Contents

Introduction
What do I need to start?
How do I acquire SAI Paint Tool?
The Drafting Process
The Coloring Process
Author Bio
Publisher

Introduction

Digital drawing is a lot easier than how most people presume it would be. Sure, nothing beats drawing the "old school" way but we have to admit, and you will see soon enough, that drawing digitally has its own share of perks as well.

This tutorial will guide you through making your own digital art. With easy-to-follow instructions from drafting, outlining, and coloring, this is the tutorial perfect for those who are just being introduced to drawing digitally.