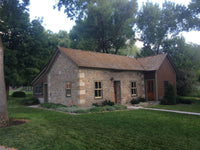 L2Draw.com - Learn to Draw
Mendon Cottage LLC is a small family owned publishing company in Mendon, Utah. We have developed over 1400 books that are family and learning oriented. We hope you enjoy our Learn to Draw series of books. The small cottage in the picture is our 900 sq. ft. 150 year old home that inspired our company name.
If you want to see more of our children and how too books go to our main site.
email mendoncottagebooks@gmail.com
Mendon Cottage Books